Excursions
Travel provides us with immeasurable opportunities to enhance, enrich and expand our lives as we encounter a myriad of novel customs, fresh faces and magical movements that transform the way we think and feel .Round the year students of various classes are taken for excursions to different places. The school makes it a point to arrange tours, trips and picnics to various places. The trips are both educative and entertaining. It gives an opportunity to the students to interact with their teachers and peers in an off school environment.
TRIP TO PRATAPGARH FARMS
SRPS organized an amusing trip to Pratapgarh Farms on 15 DEC 2018 for students. The trip proved out to be a gateway for students that provided numerous activities, amazing food and great green lush farms. Right from DJ session to Folk session, outdoor games testing your creativity while indulging in pottery. The glee in this enriching experience gave children an out of the world exposure.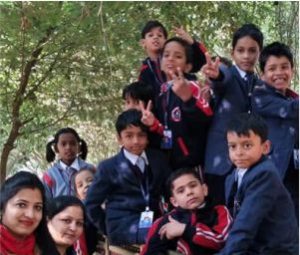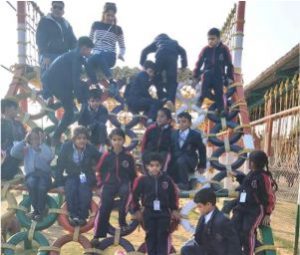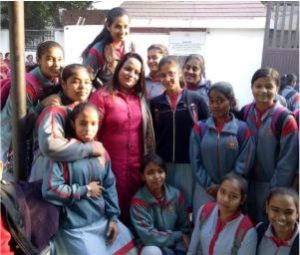 ---
TRIP TO OYSTER BEACH WATER PARK
Picnic is one thing that we all look forward to .The students were extremely excited to reach the destination – Oyster Water Park on 6 Oct 2018.It was memorable day, students enjoyed every bit, they couldn't have asked for anything better than this. The moments will be cherished for ever and ever. It was a wonderful opportunity for all the children to strengthen their bonds and everyone came back to the school rejuvenated.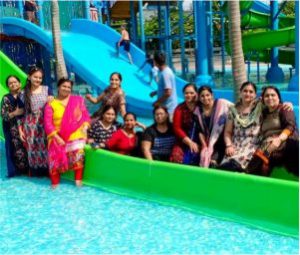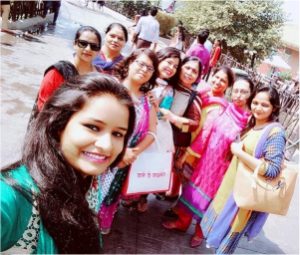 ---
TRIP TO ADVENTURE ISLAND
The students of classes III – V were taken to the Adventure Island on 4 Aug 2018 . The visit was an amazing experience for the children where they enjoyed every ride and they were very much fascinated by the tricky magic shows, stunning music, dance performance. The students and the teachers got enthralled with the fun filled experience. It proved to be relaxing and marvelous trip for them.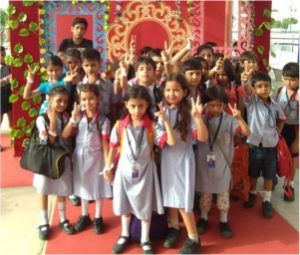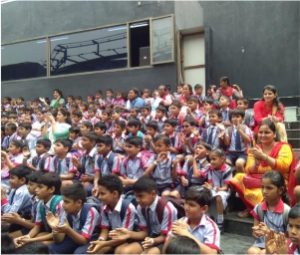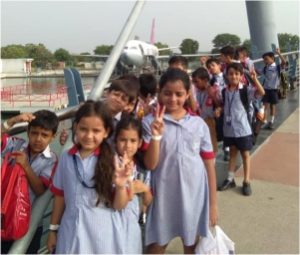 MOVIE TIME
Spending time with friends is always a great bonding experience. SRPS planned a movie fest for students organized by 'The Hindustan times' where they watched the "KESARI" movie. The movie was based on an incredible true story which depicts a battle between the British Indian Army and Pashtun tribesmen. The movie  touched the hearts and filled them with patriotism, thanks to The Hindustan Times and school administration for giving us this opportunity .In addition to the movie, Kids also relished Popcorn and Pepsi. It was a small fun filled picnic accompanied with teachers where everybody got the time to bond with each one.