Founders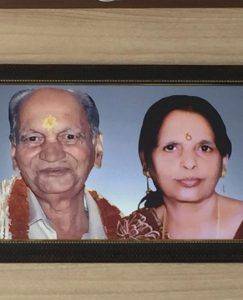 The school was founded by our very own Late Mr. M.K.Sharma and Late Mrs.Urmila Sharma in the year 1988.
They both were educationists themselves and it was their dream to impart education to kids from all walks of life, irrespective of their caste, creed or social status. They wanted to see each child excel in his chosen field and selflessly worked day and night to cherish this dream. They both planted a sapling that bloomed into a fruit-bearing tree in due course of time. Their philanthropic gesture was a result of their vision of an institution where anyone could seek education irrespective of his/her background. The two were truly the spirit and soul of the school.
The success and progress of the school could not have taken place but for the blessings of our late Sh. M.K. Sharma and late Smt. Urmila Sharma, the great visionaries and inspirational forces behind us. Now the branches of their family tree, Mr. Ashwani Sharma and Mrs Harveen Sharma have taken over the responsibility on their young shoulders. The torch that is showing us the path is in their energetic hands, inheriting the beautiful legacy from their parents. Both of them are nurturing the dreams of taking the school to greater heights each day of their life.