Principal's Message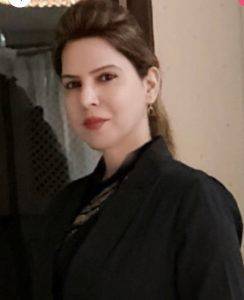 "Education is , what remains after one has forgotten what one has learned in school. "
I strongly believe that educating the mind without educating the heart is no education at all. So it has been my constant endeavor to encourage the child to find his/her identity by fostering a direct connection to society and societal concerns, a relationship with environment and inculcating in him values of peace , kindness, love and compassion . I look forward to facilitating the child to ignite and awaken the spark inherent in him and foster better understanding of the world around him ,so that he blossoms into kind, confident, strong, happy and caring adult with the keen spirit of enquiry, experimental and innovative learning practices through rigorous , energizing and high quality school experience.
"Success is nothing more than a few simple disciplines, practiced everyday".
Every child is an achiever and should regard everyday as an opportunity to change things for better. He has to live up to the motto of the school with having his mind enlightened and his intellect stimulated to bring out the best in him, as we all know that there are immense possibilities for those who dare to dream and turn those dreams into reality.
Those who are determined to leave success stories behind them have definitely the same thought process.
Don't wish it was easier, wish you were better.
Don't wish for less problems , wish for more skills.
Don't wish for less challenges, wish for more wisdom.
SRPS has a trained team of well qualified , dedicated and dynamic educators who have the sole aim to provide the students with the best and most fruitful learning atmosphere. Our objective together is to create ideal and productive citizens of tomorrow. The school has a well chalked out program to help each student to attain greater heights in academics as well as co-curricular activities. The entire focus of the school is to polish these rocks and turn them into precious, priceless diamonds.
Parents are also an integral part of school community. School constantly keeps in touch with them so that the progress of the students is effectively monitored.
SRPS is an ideal school where students , faculty and the parents grow together. The infrastructure and teaching methods go on evolving to keep pace with the innovations taking place around the world.
"The mind once enlightened , cannot again become dark"
Harveen Sharma
Principal